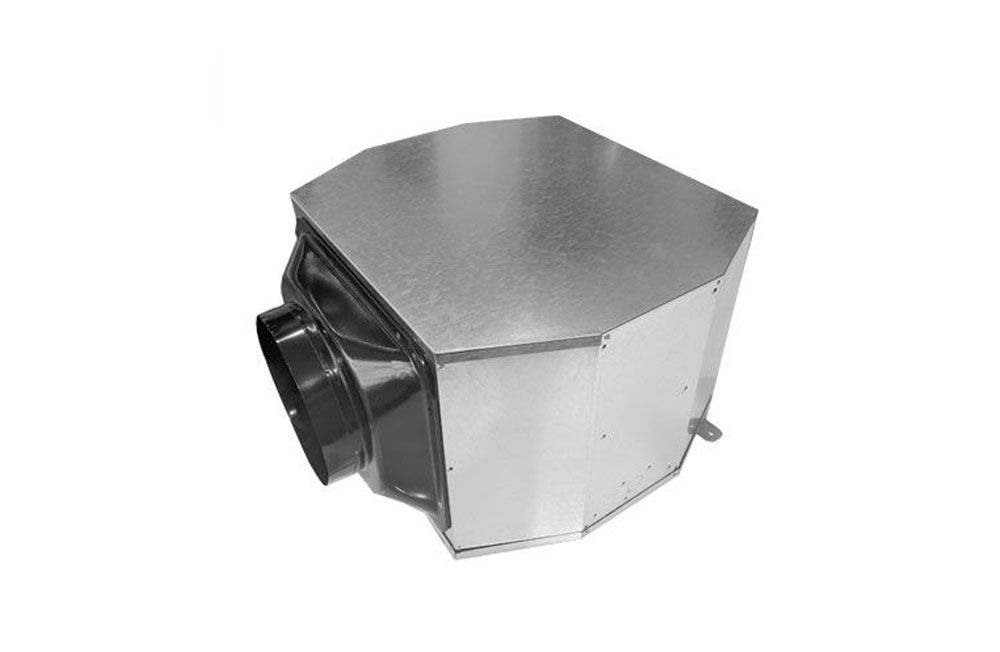 1000 CFM Inline (attic) Blower
Specifications

• Made in Canada by VICTORY

• 1000 CFM Blower (1200 CFM with 10" Duct)

• Operated with Range Hood Controls

• 8" Round Duct (Optional 10" Round Duct)

• Compatible with any VICTORY Range Hood with 8" or 10" Duct

• Made with 19 Gauge Stainless Steel

• Built-in Spring Tension Dampers

• One Year Parts Warranty
Product Description

Cut down on kitchen noise with our Victory Whisper MAX in-line remote blower. Made in Canada and designed by Victory to be used with our range hoods, this durable blower installs in an enclosed space between your range hood and exhaust exit. This blower is made using a high quality galvanized steal and a powerful four speed double 1000 CFM blower.

Please note: This blower must be used with a range hood compatible with an 8" or 10" duct and be installed at least 10 feet away from the range hood for reduced noise levels.
Processing Time
Most in-stock items require 2 business days to process before shipping. Large items may require more time.