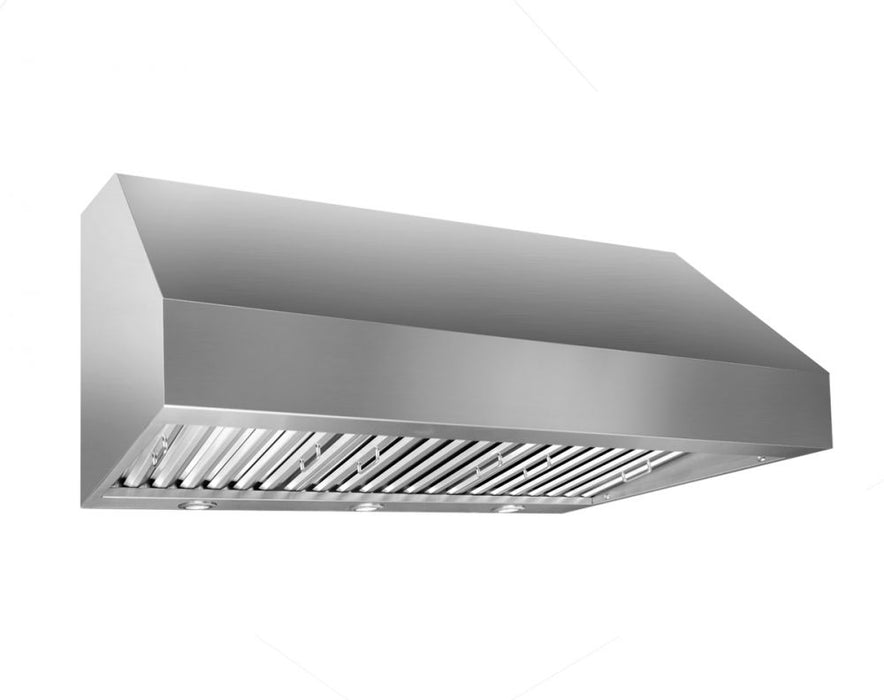 30 Inch Kitchen Range Hood 1200 CFM - Victory Hurricane
Specifications

• Assembled in Canada

• 1000 CFM Metal Blower (1200 CFM with a 10" Duct)

• Top Vent (Optional Back Vent for Rear Exhaust)

• 4-Speed Mechanical Control

• Four Dimmable LED Lights

• 1.5 - 7 Sones

• Hidden Switch Design

• Optional Stainless Steel Cover

• Made with 19 Gauge Stainless Steel

• Stainless Steel Baffle Filters and Grease Tray

• Five Year Parts Warranty
Product Description

The Victory Hurricane comes with mechanical rotary switches, making this range one of our most reliable models. Designed, assembled, and certified in Canada for long lasting, problem free service. We offer a 5 year parts warranty on this model.

This model can be used with an 8" duct (1000CFM) or a 10" duct (1200CFM) for a quieter and more efficient operation. Air discharge direction is top vented but we also offer a back vent option for direct rear exhaust.

For lighting we designed this model to be 24" deep to allow two lights in the front AND the back of the range hood to provide great lighting.