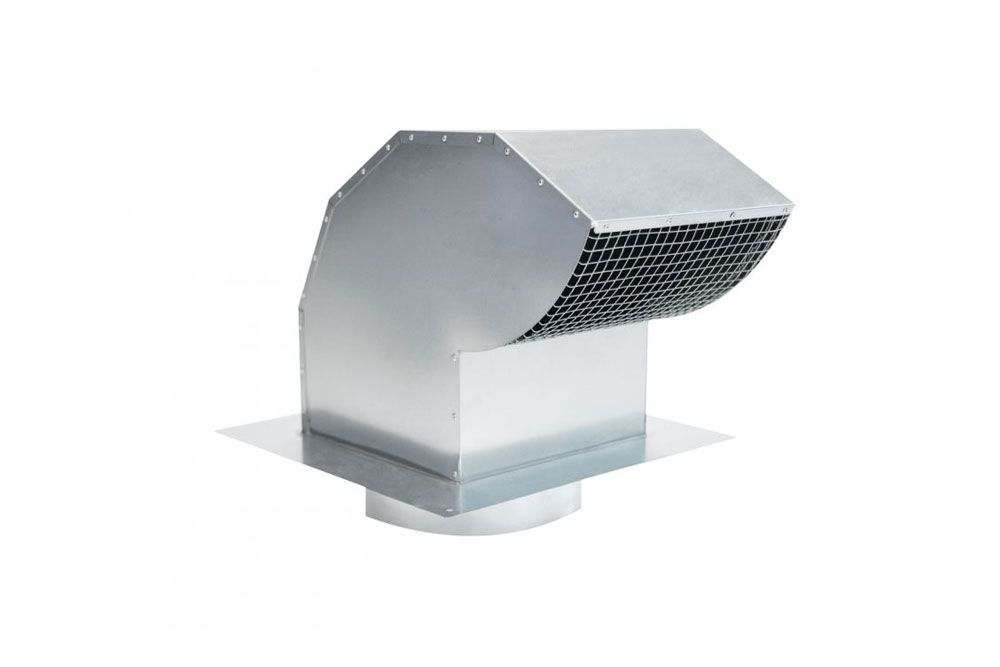 Galvanized Steel Roof Cap - 10" Duct
FINAL SALE
All parts orders are final sale and non-refundable. By ordering this item, you agree to these terms.
Product Details

Made for minimum 4/12 pitch.

Made in Canada and designed by Victory, our caps are made with high quality weather resistant galvanized steel. Included with all of our vent caps is a mesh screen to keep out critters and debris and a spring tension damper to keep out cold air.

Most vent caps come with damper that has loose flaps that open easily from outside wind, but our dampers have a steel spring that keeps the damper closed when the range hood is not in use. Most caps on the market also have a very slim opening which restricts the airflow from your range hood and increases noise levels, but our vent caps are designed specifically with this in mind to make sure your airflow is not being restricted.
Processing Time
Parts orders require 2-10 business days to process.